back to courses & certifications
Certified Facilities Technician (CCFT)
We are aware of no other Infection Control and Prevention course specifically designed for Hospital Facilities and Maintenance Staff. This course was created based upon numerous requests from healthcare organizations to help them address ICRA specifically for routine maintenance, break/fix activities and small scale in-house modifications.
Like our other course offerings, the CCFT course proceeds through the core concepts of infection control and demonstrates the use of ICRA tools and equipment via hands-on exercises. However, this course presents the subject matter in terms applicable to the day-in, day-out operations and maintenance of facilities. Subjects like air handler maintenance, water event response, minor aesthetics and MEP shutdowns dominate the practical exercises and corresponding instruction. This course concludes with proficiency testing to provide assurances that the attendees can demonstrate a benchmark level of ICRA knowledge. The CCFT designation is valid for two years. A new Certification will be issued every two years, provided the CICTI Certified Facilities Technician demonstrates continued proficiency (test) and mastery of the advances in Infection Control for Healthcare Construction.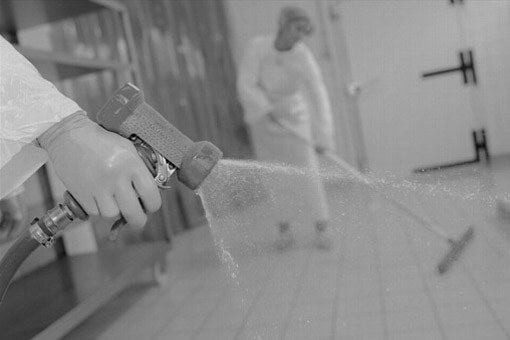 ---
Course Time: 8 Hours
Cost Per Person: $250
---
Course Outline
Introduction
Infection Control Rationale
Course Objectives
High Level Course Outline
Section 1: Healthcare and Infectious Agents
Healthcare Today, Background Parameters
Hospital Acquired Infections
Microbial Modes of Transmission
Infectious Agents
Exercise 1 - Dust Generation with No Controls, Evaluation
Section 2: ICRA Tools
Systems of Control
Temporary Barriers
Exercise 2 - Establish Barriers, Dust Generation with Partial Control, Evaluation
Air Exchange Rates
Understanding Pressure Differentials
Pressure Monitoring
Anterooms
HEPA Filtered Air Scrubbers
Mobile Containment Units
Break
Section 3: Risks During Facilities Maintenance
Maintenance Activities and Associated Risks

Everyday Tasks
Aesthetics - Flooring, Walls, Ceilings
Patch and Paint
Leaks

Roof/Building Skin
Utilities and Equipment

Utility Shutdowns and Maintenance

Preventive Maintenance
Break/Fix

Fire Alarm Testing
Exercise 3 - Sample Scopes of Work and Risk Identification
Section 4: Install, Manage, Maintain
Assessing Requisite Measures - The ICRA
Exercise 4 - ICRA Assessment for Sample Scopes of Work
Communication and Notification
Installing Infection Control Measures
Cleaning Procedures
Testing and Monitoring
Exercise 5 - Dust Generation with Full Controls, Evaluation
Post Maintenance and ICRA Demobilization
Examination
Test Prep
Test - 30 Questions, Multiple Choice, 70% Passing Score
---
Certification Maintenance
CICTI does not require annual maintenance fees or membership. While we encourage attendance of refresher training, CICTI does not require CCHT's, CCHM's, CCHW's or CCFT's to re-attend the course in which they were originally Certified. CICTI Programs are 'focused' on "Vision Enhancement." Our aim is to forever change the way Contractors and Owners view the planning and execution of high risk scopes within functional Healthcare Facilities.
CICTI Certifications are valid from the date of issue through the following time frames:
CICTI Certified Healthcare Trainer – CCHT: 3 Years
CICTI Certified Healthcare Manager – CCHM: 3 Years
CICTI Certified Healthcare Worker – CCHW: 2 Years
CICTI Certified Facilities Trainer – CCFT: 2 Years
CICTI provides ongoing education through its web-based resource library and through email-based bulletins. All CICTI Certified Individuals have secure access to these resources and can maintain their Certifications online.
Recertification is attained via webinar, consisting of fee payment, online video, and concluding with a short quiz to ensure knowledge retention.
---
Recertifications
Renewing your CICTI Certification is easy. Login to the Members area, click "Renew" under your listed Certification(s) and follow the on-screen prompts.
---
What Our Students are Saying
A Must For Hospitals Facilities Management

Outstanding program. JJ is very knowledgeable and answered many questions I had. Much better than googling web sites! Thanks.A must for hospital facilities management.

S. Chung

Easy To Stay Engaged

Enjoyed it. Very useful to people who are new to healthcare construction. Keep up the good work! You are very knowledgeable and passionate about subject and that makes it easier for class to stay engaged.

anonymous

Beneficial To Contractors

Love the program! Think this is very beneficial to contractors who will be working in a healthcare environment. Proven methods to keep the environment safe.

anonymous

Emphasis on Practical Means

Well taught with high emphasis on practical means and methods and the rationale behind them.

anonymous

A Saturday Well Spent

I was not that thrilled about the course as I did not know how it could apply to me. A Saturday well spent! This course not only applies to Healthcare Facilities but any job we may do. I thoroughly enjoyed the presentation and information! I am honored to have been a part of the class.

C. Furar

Well Versed

JJ is very well versed and knowledgeable in a multitude of real life experiences. Would recommend this class to new and experienced healthcare constructors.

anonymous

Wealth of Knowledge

JJ presents a wealth of knowledge that pertains to infection control and keeps the class actively engaged with classroom demonstrations and exercises.

anonymous

Enlightening

The CCHM class was very good and enlightened me to many new areas of knowledge. I look forward to watching CICTI grow and maintaining my certification.

anonymous

Multiple Ideas and Suggestions

Very good, informational session. The training provided multiple ideas and suggestions to take back to my current jobsite. (Even though I have been doing this awhile!)

R. Ward

Gave Me New Ideas

Many topics discussed today are applicable to the current hospital addition/renovation project that I am on. Definitely gave me some new ideas; things to consider to improve the process.

anonymous