Study identifies the top surfaces where C. difficile persists
Posted on March 01, 2018 | Source: Jamie Morgan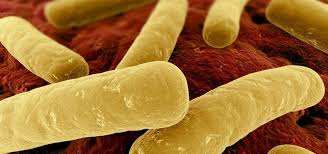 A recent study published in the Infection Control & Hospital Epidemiology journal has identified the most common sites in which Clostridium difficile spores persist even after terminal cleaning and hydrogen peroxide aerial decontamination. 
The study's researchers sampled 16 sites often noted as high-frequency contact or difficult-to-clean-surfaces within patient isolation rooms and patient bays. Of the 2,529 sites sampled, floor corners turned out to be the biggest culprit with 92 of 334 samples (29 percent) coming back positive for C. difficile after disinfection. 
Environmental surfaces were tested at three stages: before terminal cleaning, after terminal cleaning and after hydrogen peroxide disinfection. C. difficile spores were found on 22.9 percent of surfaces before terminal cleaning, 10.6 percent after terminal cleaning and 4.4 percent after hydrogen peroxide disinfection. Study results were used to focus cleaning on troublesome areas. 
"Recent evidence suggests the environment is the most important source of [health care-associated] Clostridium difficile, particularly for highly susceptible patients," says Peter Wilson, MA, M.D., FRCP, FRCPath, one of the study's authors. "Spores of this organism can resist disinfectants or areas may be missed by cleaners. Reducing the load in the hospital environment has been found to reduce the number of patients becoming infected."
The data used in this study build upon previous research conducted in 2015 by the same authors. In that study, the researchers used a new method to recover C. difficile from surfaces that they say provides greater accuracy. The method relies on sponge swabbing rather than using contact plates to obtain surface samples. The researchers evaluated the efficacy of both methods and found that sponge swabbing consistently recovered C. difficile spores in greater quantities than contact-plate recovery. 
"We were surprised at the high levels of spores in the environment, most, presumably, from asymptomatic carriers in the patient population," Wilson says. "Some even remained after hydrogen peroxide, emphasizing the importance of a good terminal clean."
Wilson says the research team will continue to build on its observations by testing new methods and devices for cleaning the environment and investigating improved materials that prevent spores from adhering to surfaces. In the meantime, he says health care facilities should use readily available tools to prevent health care-associated infections. 
"Where whole-room disinfection can be used, they are beneficial, but manual cleaning of bays must also be improved — for example, by the use of fluorescent marking or ATP monitoring and feedback," Wilson says.